Dear Glee Cast, Writers, and Producers,
I have a few things I'd like to tell you about this current season. In no particular order.....
1. I still love Rachel. A lot. And I really love most of the New York scenes. Kate Hudson is fabulous and I have enjoyed their sing-offs. I also still love Kurt. And I really, really, really love that Santana is moving in next week!!!!!!! She has always been a favorite of mine. She's a definite piece of work but she does it well.
2. The blond cheerleader you brought in to replace Quinn and Santana? She sucks. She's not cute (at all! Sorry, I know that's not nice but she's not.), she's mean without having any redeeming qualities, and she doesn't have a voice to back anything up. I don't even remember her name as I'm typing this.....that's how bad she is. Get rid of her, please.
3. The Diva Off show was one of the best of the season. The first song was awesome and reminded me a lot of the Gaga songs they used to do. Tina Chang ROCKED her song, and anytime that Rachel and Kurt "sing off" is awesome!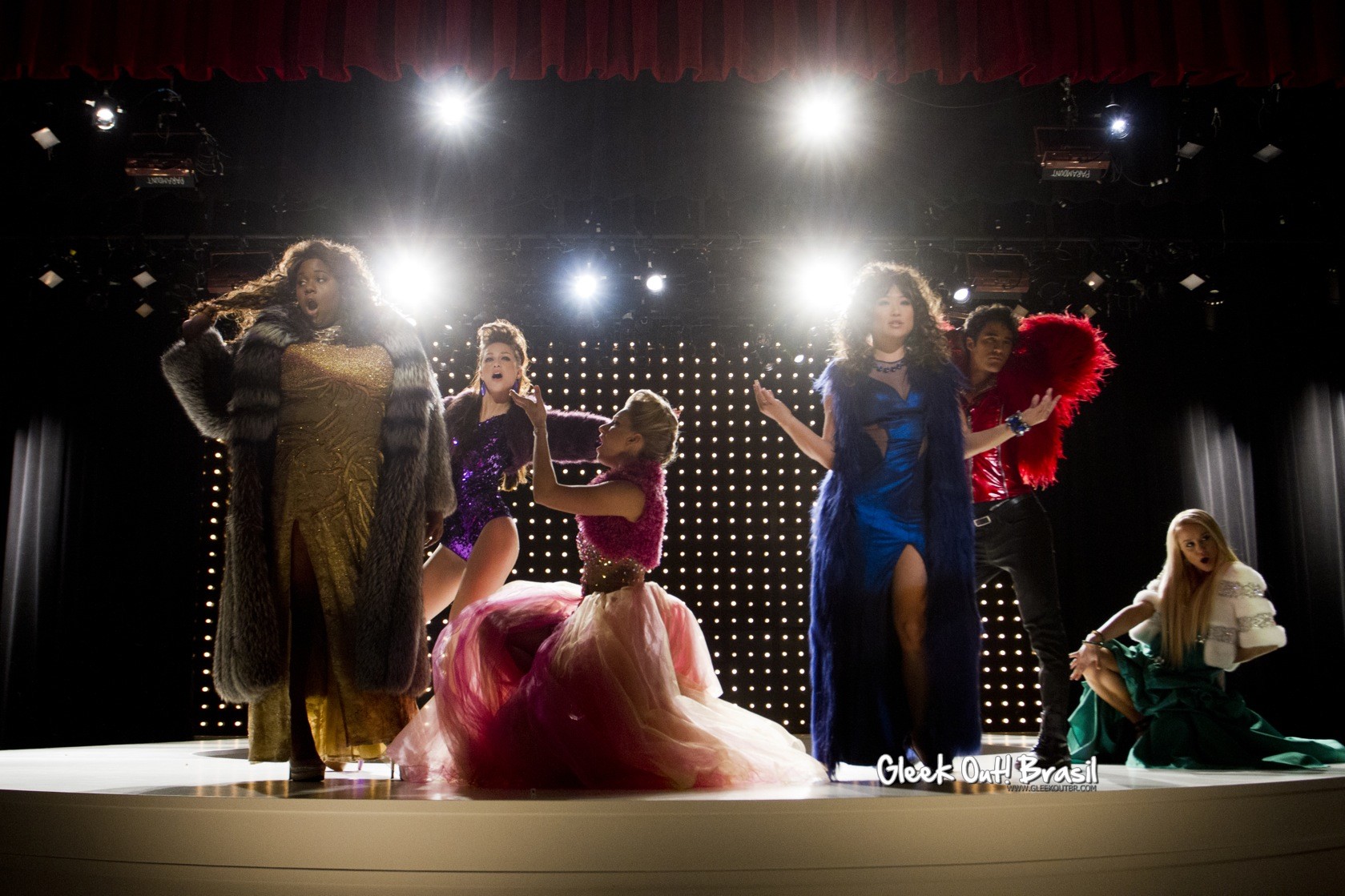 4. With that being said, most of the episodes of this year have not been good. B and I used to always watch together and liked the show equally. Now, I can barely get him to sit through an episode. The songs aren't as good, there are too many solos and not enough group songs, there needs to be more accapella numbers, and NONE of the new characters really catch/hold my attention enough. Well, Jake (Puck's brother) is good- he can sing, he's a decent actor, and he's cute. The rest? See above for the cheerleader, Marley can sing but she's not interesting, and the football player is just fine- nothing special. Blaine has a fabulous voice and I loved him last year. This year, he is just okay. They're trying to use him to carry the entire high school part of the show and he just can't do it all alone. I wondered if things would fall apart with people graduating, and it's happening. Boo!
5. I miss Will Schuester. I get that they were trying to change things up a bit and allow Finn to have a role which isn't completely terrible, but Will is great and they need to bring him back!
Are you watching this year? Are you struggling to like it too? What do you want them to change or do differently? Please, please pull it together writers and producers................I miss eagerly awaiting your show every week!!!!