Received the newest Lilly P catalog last week in the mail and uggggggg....... To say that I am not impressed with the summer line up would be an understatement. Not that I was really looking to buy anything for an occasion this summer, but if I was, I definitely would be SOL. Maybe a woman in her 30s is just no longer their demographic and/or market share, but I am not going to spend hundreds of dollars if you can't COVER UP A ZIPPER!!!! Trendy it may be, but I am not buying Lilly for trendy. I am buying something I can wear during summers for the next 5-10 years and then hand down to my (never going to happen) daughter when she thinks that "vintage" is cool.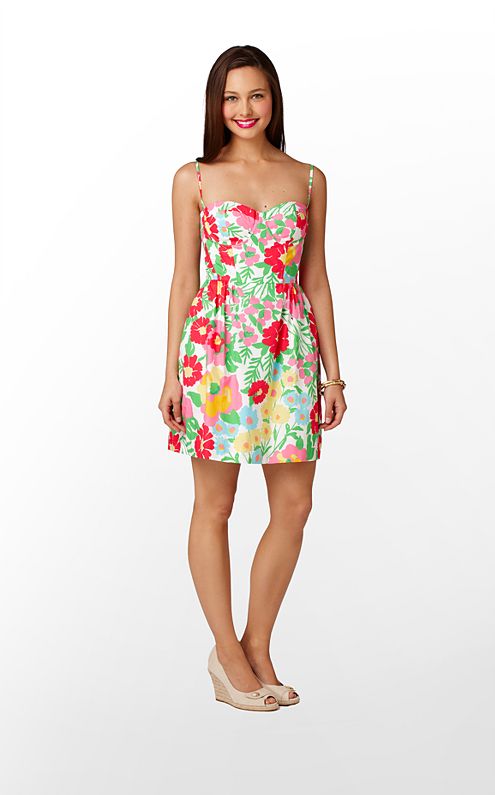 Really, Lilly, exposed underwire? Only if it's in swimsuit form is this ever appropriate.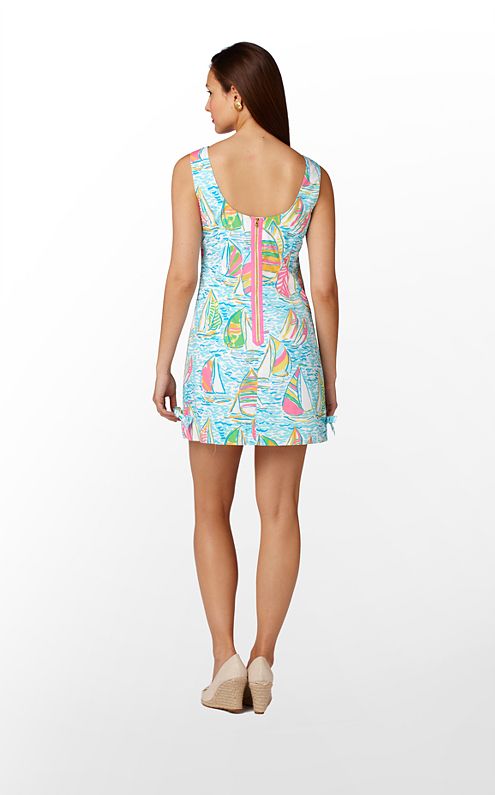 Exposed zipper- not my style at all.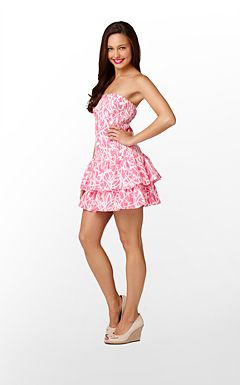 Not sure it can get much shorter (in fact, MOST of the dresses seem really, really short this season unless the models got extremely tall) and the double ruffle is appropriate for high schoolers only.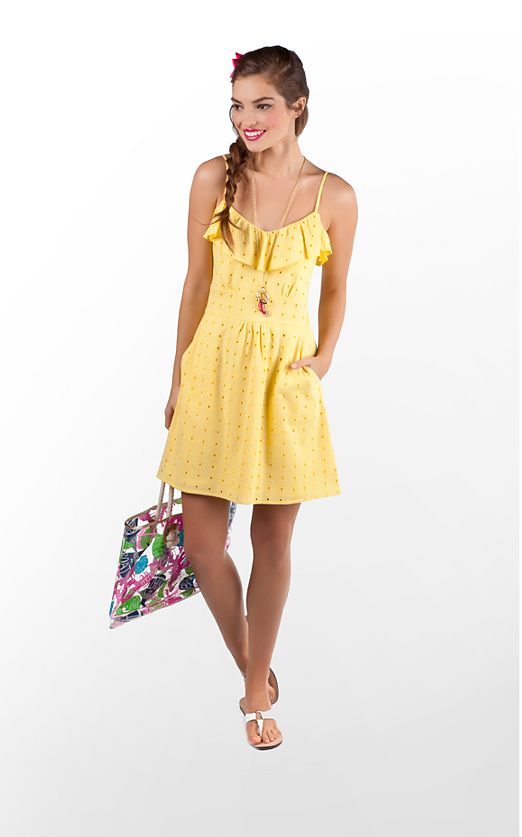 Reminds me of something you would see at Forever 21 for $25, not $158.
The 3 below are all quite cute and more traditional Lilly that are worth the $$ I would spend on them!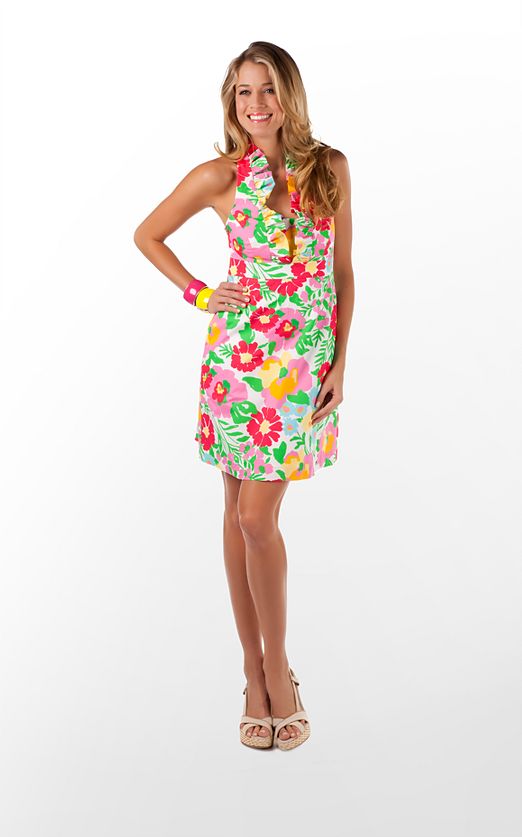 Love the halter neck- it's a flattering fit for me.
This pattern is called You Gotta Regatta, which I adore!! Too bad this is the ONLY thing that comes in this print that I would even consider!!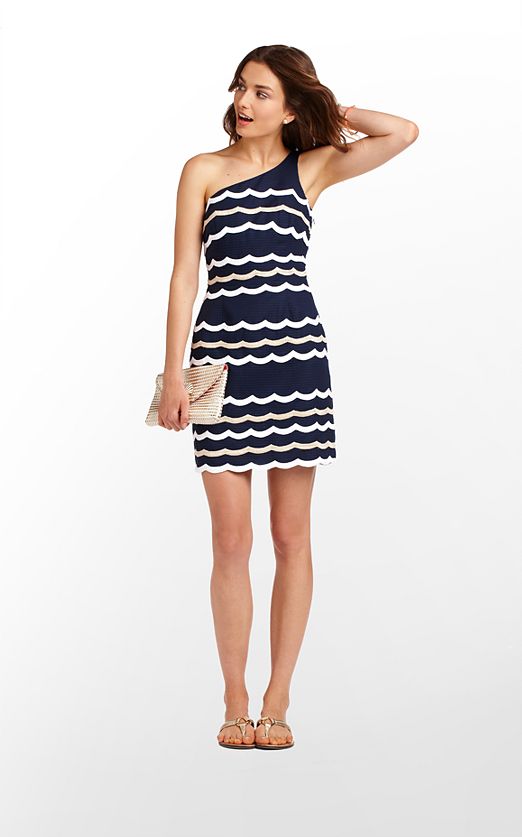 This navy one would be fabulous for a summer wedding, wouldn't it?
Sorry if you are loving the new summer stuff and I've offended you in any way. I was just really surprised at how young so much of it is and how (IMO) inappropriate for Lilly! Agree? Disagree? Discuss please to take my mind OFF the fact that I still haven't delivered :)