**I just found out a college girlfriend and sorority sister of mine is in the process of adopting a baby from Ethiopia. She and her husband have always felt called to adopt and, after she did a mission trip there this spring, she knew she was there for a purpose. They are finished with the paperwork and now are on the waiting list (6-12 months). I'm beyond thrilled for them and can't wait to see the first picture of their darling child. Reading her "announcement" email and then talking to her on the phone made me realize (again) how awesome of a person she is and how truly devoted she is to God's plan in her life.
**Please, someone, help me figure out what you do with your dog at night!! We have been kenneling her at night but she always wakes us up around 1 or 2 am barking and whining like crazy until we let her out of the crate. She doesn't have to pee, she just wants out. She then wants to get into bed with us and snuggle, but, ladies, she is 80 lbs and too big to share our bed. We only have a queen! Plus, she'll probably be around 120 when full grown, and we just can't have another full size body in our bed with us. Do you guys use a dog bed? Does your dog stay on it all night? Anyone do anything else? Any advice would be greatly appreciated as our sleep is sorely lacking in the last few weeks. Also, for those of you who have larger breeds, which chew toys last the longest for you? Junie B loves her kong, but I need something else to keep her busy as she is a CHEWER!
**After seeing so many bloggers post about the Gap Fit parties, B and I went last weekend to try some on. He was in desperate need of new jeans, and I'm always looking for ones that have a good fit. Plus, at least three pair of mine are old and yucky and just need to be tossed. We both found jeans we loved! Yippee!
B got the Standard. They fit him like a dream, and, because of his consistent training for the marathon, he is officially a size smaller! Such a proud wifey, I am!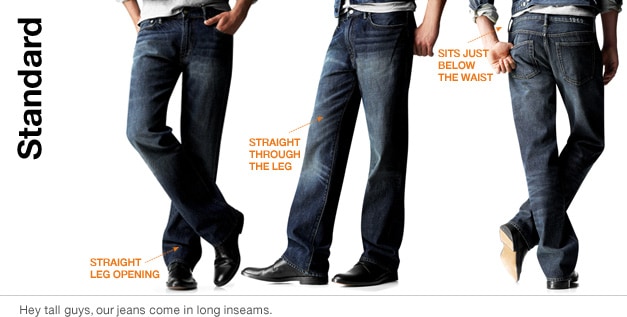 I ended up getting the perfect boot in the dark wash. They actually make my butt look small and there is no gapping in the waist. It truly is a great fit for me!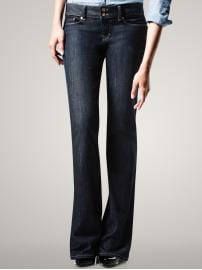 Definitely consider heading over to the Gap to check the new styles out. B's jeans ended up being under $40/pair (I made him get two because they looked so good!). Steal!
Have a wonderful day out there!