I walked into Anthropologie yesterday afternoon to check out a few of the sweaters I've seen flying around the blogosphere and ended up with the CUTEST new scarf!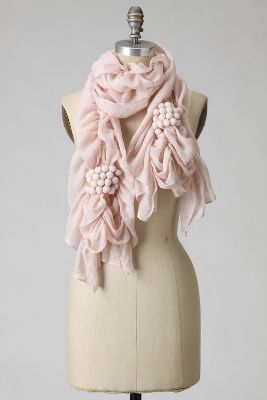 It's ruffley, feminine, fluffy, and so soft! It'll be a perfect accent to a gray, black, navy, or white shirts, and it'll also add a little touch of feminity to my tan trench coat. Since I'm not ready yet to give up on summer, I've been holding off on any fall purchases, but this I could totally justify!
I think many of you would love this, so head in and check it out. It comes in 6 colors on the website, though my store also had it in a very pale yellow. The $28 price tag makes it all the more worth it!!