**My Danskos and Privos. Comfy shoes are a must in the last few weeks of pregnancy!!!
**The idea that I might someday wear something other than maternity clothes!! Summer dresses, here I come!
Lilly and White House Black Market
**Washing baby onsies and putting them in their designated spots. They're SO tiny!!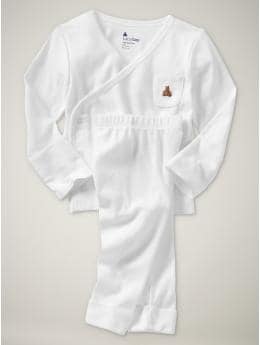 **That Glee returns next week after Idol. Though I do not have my normal infatuation with Idol this year (Adam Lambert, I miss you!!), I am still OBSESSED with Glee and am practically dying awaiting it's return!
**The diaper bag I received for my shower. It's super chic (for a diaper bag!), and I've already started packing things in it. I love seeing it in the nursery and knowing I'll be using it sooner than later!
**
These
workout pants from Old Navy. They're still fitting around my huge 35 week belly, and they're cheap and comfy. I have them in two colors and love them!
Have a great weekend, everyone! Enjoy the sunshine if you have it!