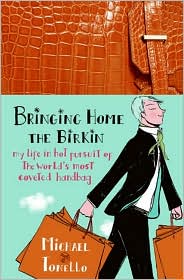 Have you read this? If you haven't, do! It's a great read- fast, funny, and features Barcelona!
I was reading another blogger's post today about reading lists. Great thing, reading. We all seem to love it, and we voraciously tear through books in the summer when we are lying at the beach and when TV is out of shows worth watching. The question I would like to pose to you today is: When is it okay to give up on a book? Do you have to finish it just because it's on your list? Do you have to finish it just because you started it? Please let me know what you think about this.
I worked at a bookstore for about 4 summers during college, and I am definitely of the camp that life is too short and there are too many good books out there to try to struggle through bad ones. I saw this happen with friends of mine who just "couldn't get into" certain books- books that I and others loved. However, the writing style just didn't suit them or the characters didn't come alive for them. Hey, it happens. For me, I can read one, maybe two, chick lit books in about a 6th month period. After that, I feel that my brain is turning to mush, and I have to reach for something else. I do love them, I just can't do them all the time. However, spy books, CIA novels, anything to do with foreign espionage- yes, please! I love it all (totally my father's daughter here!) I have definitely quit books in the past, and, while I always feel slightly guilty about it (why?), I've learned that some just aren't worth it!
So, fill me in on what you think. Can you, have you, left an unfinished book? Also, I'm on the hunt for a few new books to add to my list, so leave me the names of a few of the best books you've read in the past 6 mnths. I'd much appreciate it- whatever genre they are :)