RUFFLES!!!!!!!!!!!!!! Who doesn't love em? (Really, do any of you just despise this trend?) J Crack has done a wonderful, wonderful job of portraying them elegantly and simply to us, and now so many other retailers are jumping on board with this. Here are a few things I've seen at various price points......
Dress from Old Navy ($29.50). Looks cute with a black turtleneck and black tights or leggings. Would be darling for the holdiay season!!

This top would look perfect under a long boyfriend sweater with leggings and boots, or for work with a cardigan and a pencil skirt. (It also comes in a cute maternity version for those who are preggers!)

Silk ruffle top from Gap ($59.50)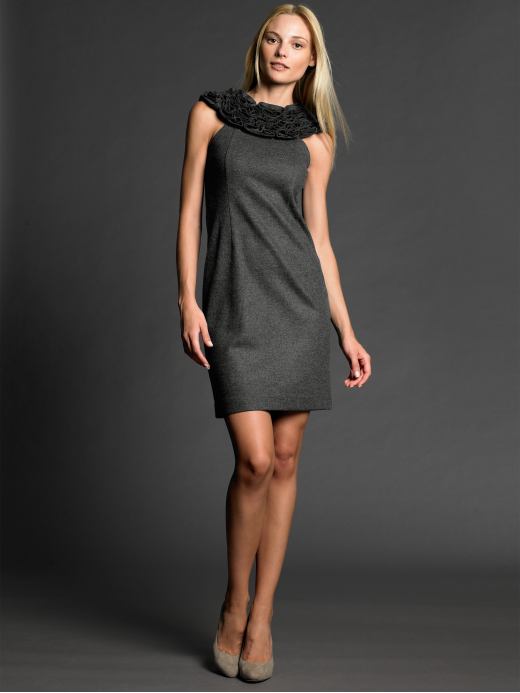 Fun party dress from BR.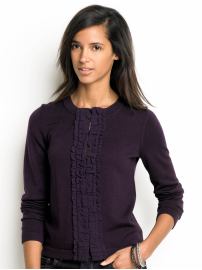 Ruffle cardigan from BR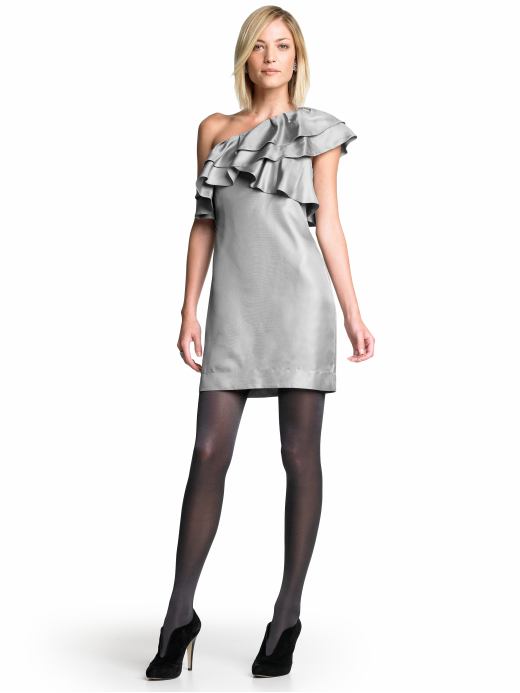 Another dress from BR- fun for NYE if you already have plans!!

I have a Friends and Family coupon for all of the above stores (it also includes Piperlime and Athleta) for 30% off from now until Sunday. If you don't have the email and want me to send it to you, email me at
aeobows@hotmail.com
and I'll get it to you to enjoy!!